"Support we provide"
KiwiQA Services Pvt. Ltd.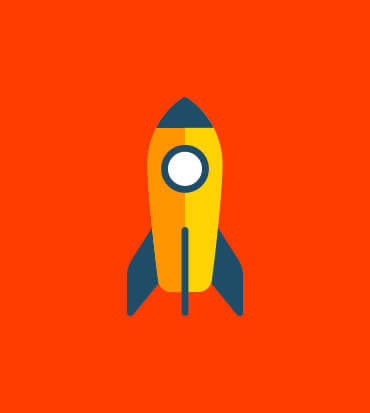 Persistently and Dedicatedly With You
At KiwiQA Services, we spend relentless efforts on enhancing our quality standards regularly. This is done so that our clients receive unprecedented value out of our testing services.
However, alongside we also emphasize on retaining continuous interaction with the clients. During the course of the project, there are chances that customers might have queries or might wish to share a feedback.
With most organizations, you will be required to wait hours and days to get a response. We, however, are more sensitive towards your requests. Therefore, we offer various ways in which you can instantly get in touch with us and let yourself be heard.
While telephone is a good way of directly getting in touch with us, you can even utilize other mediums as emails. We generally respond back to all emails within one working day. Hence, whenever you put in a mail for us; you know that you would be responded to instantly.
Also, we have a live chat option through which you can communicate with our customer care executives who are available during most part of the day.
Testimonials
I have worked with KiwiQA few times for Web and Mobile app performance testing and they have always delivered as per our expectations. I would recommend their services to whoever is looking for right QA partner for their tech projects.
When it comes to outsourced testing, this is the team I will go again and again. Ability to hunt down all the defects, no matter how obscure.Having a thorough defect report significantly increases the resolution speed.
Excellent QA Team – very thorough, and provides great feedback on what is being done. Very willing to work in a way that best suited us. Definitely an expert in JMeter, which was exactly what we needed…
I hired KQSPL team for an initial review of a website across different/browsers and operating systems. Very quick response, and professional outcome. We are considering them our QA partner
KiwiQA has provided us the quality assurance testing that SimpleTix needed. Today we can ensure we are shipping out each release bug free. SimpleTix plans to grow 10X this year and we're glad to have KiwiQA with us.
I appreciate your Good work on NetSafeLite project. All the reports and details were impressive for various mobile device testing. Please continue the same.
Reviewed the load testing results and they look very positive and promising. Thanks for the good work.
I have used KiwiQA for several projects from enterprise up-to personal, They tested my software with their professional hands which make my software & websites become more pro and excel.
Thank you KiwiQA
Congratulations to everyone in KiwiQA team who has worked hard to bring our "The Legend of Viraz" developed Game product in market with sustainable QA.Everyone in KiwiQA deserves to be very proud of the excellent solution in Game QA and Testing work and the way that the team has pulled together to get game Bug Free. Well Done!!.
We are very pleased with our ongoing business relationship with KiwiQA Testing Services Division. KiwiQA has a localization team that has proved invaluable to us.
The performance & recommendation was achieved .Excellent work for Load and Performance testing using JMETER, on time and well delivered.
KiwiQA is professional testing company and always available for testing all aspects of an application with best tools.
KiwiQA did a phenomenal job for us. We used them for manual testing and test automation(selenium). They excelled at both because unlike other shops they just focus on QA – that's their core ! They are fun to work with and are comfortable working across timezones. I would recommend KiwiQA for big and small orginzations alike.