"Unmatched Expertise In Developing Advanced Automation Testing services"
To Ensure Immaculate Software Solutions With Uncompromising Results.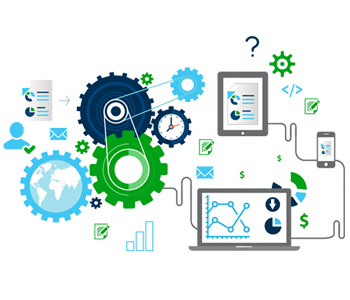 Facilitating Faster Time To Market With efficacious Automation Testing services.
With the advancement in the technology, automation has become an integral part of almost every industry. Undoubtedly, automation helps in saving time, accelerating the processes, saving money and above all, enhancing the overall productivity. Owing to its benefits, automation has also been adopted in the software testing domain, and automated testing has become one of the fastest and most reliable methods of testing mobile apps and software for flawlessness.
At KiwiQA, we offer outstanding QA Automation testing services focused on helping our clients with faster testing to shorten the time to market for the apps and software. KiwiQA is one of the leading firms facilitating high-quality automation testing services with unmatched efficacy and efficiency.
The Need For Automated Testing
Today, the automation testing services are garnering immense popularity and acceptance, and have become the core of the testing strategy for achieving digital transformation. The major driving factors which accentuate on the need for the test automation include:
In today's fast paced economy, there is a high need for the fast, reliable, cost-effective and accurate testing methodology which can ideally match the requirements of the current increasingly complex business process ecosystem.
High demand for the compliance, responsiveness and traceability with the real time analytics dashboards.
The evident digital disruption leading to accelerated frequency of change in the product release cycles with relatively short go-to-market time frames.
All these factors, stress on the need for a testing methodology which can work faster, deliver better results and offers high accuracy.
Our Automated Testing Services
We at KiwiQA believe that the test automation in the software testing domain is one of the most crucial assets for driving down the overall cost of testing whilst supporting the increased frequency of the release cycles, in order to ensure that the new application upgrades, features and functionality can be rolled out in a faster manner.
We offer an array of automation testing services, and these include:
Automation Testing Consultancy
Test Automation and ROI Assessment
Test Automation Scripting, Composition and Execution
Test Automation Framework Implementation
Automated Regression Testing
Automated Functional Testing
Test Automation For Mobile Platforms
Test Automation for Web Frameworks
Software Test Automation
Test Automation Reporting and Documentation
Why Choose KiwiQA?
KiwiQA possesses a technically enriched QA automation testing team comprising of seasoned and skilled automation test engineers who clearly comprehend that how automation in testing should be approached and what are the best practices for this methodology. We leverage the most advanced tools and latest technologies to design the automation oriented test cases and for implementing them. Our comprehensive reporting services ensure detailed documentation of the testing to aid clients with vital information pertaining to the execution of test cases and obtained results.
The top benefits of leveraging the test automation services offered by KiwiQA include:
Improved testing efficiency and accurate results
Facilitation of efficacious testing services critical for the digital transformation initiatives
Complete mitigation of the human error risk through multiple iterations of the test execution
Significantly reduced overall testing effort leading to tangible cost benefits for the clients
Better identification of performance issues, coding defects, bugs and errors with much higher level of consistency in the test coverage
With KiwiQA's unsurpassed testing automation benefits, get ready to witness excellent reviews for your mobile apps and software products. Contact Us Today, if you have any query or to inquire more about our test automation services.
Interested In Our Case Study?
Testimonials
Thanks for your services for load testing.
Firstly just wanted to say, both Andrew and I are impressed with what you have accomplished in QA, great work.
KiwiQA team are at the top of their game in the Software QA space. They are diligent, thorough, prompt and flexible, exactly the kind of support we have always needed. I would highly recommend KiwiQA to any organisation needing software QA and testing support.
I have worked with KiwiQA few times for Web and Mobile app performance testing and they have always delivered as per our expectations. I would recommend their services to whoever is looking for right QA partner for their tech projects.
When it comes to outsourced testing, this is the team I will go again and again. Ability to hunt down all the defects, no matter how obscure.Having a thorough defect report significantly increases the resolution speed.
I hired KQSPL team for an initial review of a website across different/browsers and operating systems. Very quick response, and professional outcome. We are considering them our QA partner
KiwiQA has provided us the quality assurance testing that SimpleTix needed. Today we can ensure we are shipping out each release bug free. SimpleTix plans to grow 10X this year and we're glad to have KiwiQA with us.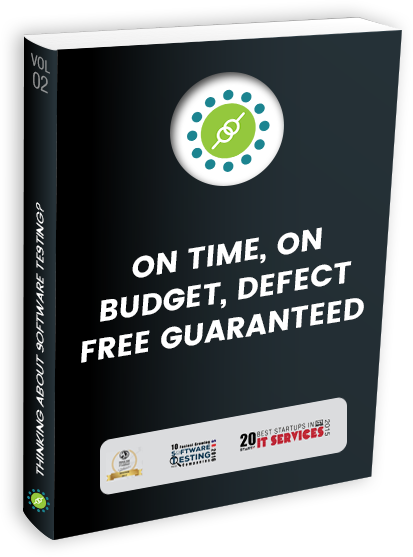 Interested In Our Service? Let's Discuss!
Give us 30 minutes and we will show you how many millions $ you can save by Automation Testing.