"Learning and Earning for QA Professionals"
We teach Unmatched Software Testing Services With Uncompromising Results.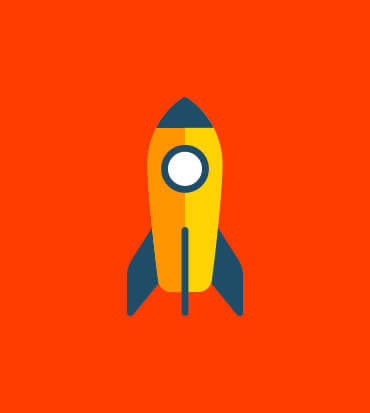 Career @ KiwiQA
KiwiQA is a leading independent testing company that offers a learning oriented work opportunity for the software testing professionals. When you link yourself with KiwiQA, you'll benefit from of an inheritance of expertise. Right from our inception, we have successfully offered the diverse job profiles to top candidates and helped them to build a bright career for them in the field of software testing.
We assure that every candidate approaching us, gains career satisfaction and financial growth apart from invaluable learning. Our core values, diversity and company ethics contribute to our company work culture. We are always searching for the right candidates and once we get the right candidates, our managers ensure that they provide right grooming for them. We value our employees, and thus, accentuate on providing a perfect work environment for them where they can sharpen their QA and testing service skills.
Join KiwiQA and Shape Your Career
Shape up your career and fulfill your dreams by joining KiwiQA. We ensure that you get an ideal job specifically matching your skills, talent, experience and expectations. We have a team of seasoned QA professionals, who help every employee develop the best skill set and enhance their experience in the most meaningful way. We don't just boast, but, actually provide a learning oriented environment.
Life At KiwiQA
KiwiQA is one of the leading independent testing company which has been growing well since its inception. Comprised by the people hailing from different regions, ethnicities and places, we have a diverse workforce and it helps in enriching our culture. At KiwiQA, the life is not just about working hard, but, is more about working together.
We work together, celebrate together and ensure that every employee feels that he/she belongs to the family. The work environment is fun oriented and friendly, so that you can enjoy your work and not acquire stress at the workplace.
We Extract The Best In You
We, at KiwiQA, provide an ideal growth-oriented environment for all our employees and help them to deliver their best. We provide all the support required by an individual to sharpen his/her skills and become better in their niche. Our senior employees foster learning and help all the employees to become better with each passing day.
Come and join us for an enduring career. The work environment at KiwiQA is such that it extracts the best out of you, making you much more efficient and knowledgeable in your field.
Amazing Company to Work for
Testimonials
Niranjan & the Kiwi QA team have been excellent. They have a high quality team who has demonstrated great ownership, hustle and have maintained a high quality bar that's akin to the top tech cos. such as Flipkart etc. Would highly recommend KiwiQA.
KiwiQA is a premium provider in this QA space and I highly recommend their services.
Niranjan and KiwiQA team have been extremely professional and thorough in testing our new platform. I'd have no hesitation to use team KiwiQA again! Couldn't speak more highly!
KiwiQA provide high quality support at a very reasonable price. Their penetration testing on our platform was very thorough and provided us confidence in the cyber security of our system. I would recommend others to use KiwiQA.
It was a very good cooperation. Thanks to KiwiQA Services' excellent reporting and risk assessment, we were able to fix existing vulnerabilities effectively. I'm happy with the quality of their evaluation.
They delivered exactly what was promised, which was a full security report for our system.
We use KiwiQA for our large custom projects. One of our customs sites their normal flow of automation testing was not going to work. They quickly found and implemented a solution. KiwiQA is very detail-oriented and has great communication. They are a pleasure to work with.
We have been working with KiwiQA for several years and really come to rely upon them. They have a terrific team of people, and I rely on them to do a thorough job.
The experience has been very positive and the relationship has grown exponentially. They are willing to put in the time and effort in their communication and quality. This company is highly recommended for developmental purposes.
Thank you for your team's help and support.
Thanks for your services for load testing.
Firstly just wanted to say, both Andrew and I are impressed with what you have accomplished in QA, great work.
KiwiQA team are at the top of their game in the Software QA space. They are diligent, thorough, prompt and flexible, exactly the kind of support we have always needed. I would highly recommend KiwiQA to any organisation needing software QA and testing support.
I have worked with KiwiQA few times for Web and Mobile app performance testing and they have always delivered as per our expectations. I would recommend their services to whoever is looking for right QA partner for their tech projects.
When it comes to outsourced testing, this is the team I will go again and again. Ability to hunt down all the defects, no matter how obscure.Having a thorough defect report significantly increases the resolution speed.
Excellent QA Team – very thorough, and provides great feedback on what is being done. Very willing to work in a way that best suited us. Definitely an expert in JMeter, which was exactly what we needed…
I hired KQSPL team for an initial review of a website across different/browsers and operating systems. Very quick response, and professional outcome. We are considering them our QA partner
KiwiQA has provided us the quality assurance testing that SimpleTix needed. Today we can ensure we are shipping out each release bug free. SimpleTix plans to grow 10X this year and we're glad to have KiwiQA with us.
I appreciate your Good work on NetSafeLite project. All the reports and details were impressive for various mobile device testing. Please continue the same.
Reviewed the load testing results and they look very positive and promising. Thanks for the good work.
I have used KiwiQA for several projects from enterprise up-to personal, They tested my software with their professional hands which make my software & websites become more pro and excel.
Thank you KiwiQA
Congratulations to everyone in KiwiQA team who has worked hard to bring our "The Legend of Viraz" developed Game product in market with sustainable QA.Everyone in KiwiQA deserves to be very proud of the excellent solution in Game QA and Testing work and the way that the team has pulled together to get game Bug Free. Well Done!!.
We are very pleased with our ongoing business relationship with KiwiQA Testing Services Division. KiwiQA has a localization team that has proved invaluable to us.
The performance & recommendation was achieved. Excellent work for Load and Performance testing using JMETER, on time and well delivered.
KiwiQA is professional testing company and always available for testing all aspects of an application with best tools.
KiwiQA did a phenomenal job for us. We used them for manual testing and test automation(selenium). They excelled at both because unlike other shops they just focus on QA – that's their core ! They are fun to work with and are comfortable working across timezones. I would recommend KiwiQA for big and small orginzations alike.