"Eliminating Security Loopholes In The Developed Products"
To Ensure Complete Protection Against Data Breaches.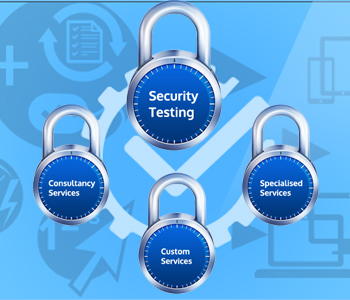 Wide Ranging Security Testing Services To Meet Global Clients' Diversified Needs.
The increasing number of data breaches, privacy breaches, unauthorized accesses, hacking attacks and finance related cybercrimes have put immense pressure on organizations to ensure complete security in their digital products and offerings. Consequently, the security testing of digital products like apps, software, payment gateways, etc. has become a critical part of the overall development life cycle. The customers have also become highly aware of the security risks and thus, before using any digital product, they always ensure that their data and other personal details will stay safe.
At KiwiQA, we offer end-to-end security testing services by deploying the most advanced technologies to rigorously check the developed software and apps for security threats. We have a team of experienced security testing professionals who offer best-in-class services.
The Need For Security Testing
The sheer sophistication and the number of digital attacks have augmented significantly, and today, all the digital solutions are the potential targets of the sophisticated security attacks.
Currently, the organizations are vulnerable to business and data loss in addition to compliance penalties, litigation costs and above all, the loss of the customer's trust. Mobility, cloud and virtualization, all are adding to the potential IT risks and the challenge of maintaining security has grown many folds.
Moreover, any action taken after the breach would not be able to undo the harm which has been inflicted on the business due to security attack. This is why, proactive run-time measures and rigorous security testing have become highly important for all the organizations.
We, at KiwiQA, which is a leading security testing company, understand the significance of the thorough and stringent security tests, which can evaluate the effectiveness of an app or software against strong security attacks. We offer world-class security testing services aimed at safeguarding your apps and software against any prospective security threats.
What We Offer?
Being a top-notch QA and Testing consulting company, offer an array of security testing services to our clients and help them evaluate the efficacy of the security algorithms which have been deployed on the digital products being tested.
We possess profound domain expertise in conducting the security testing of the enterprise applications, and cater to diversified business needs. Our security testers and QA specialists have significant experience in serving the clients across an array of industry verticals and the organization sizes.
Our security testing services include:
Web Applications Security Testing
Wearables and Mobile Security Testing
Comprehensive Security Audit
Ethical Hacking
Penetration Testing
Vulnerability Testing
Risk Assessment
Intrusive Testing
Manual Verification
Why Choose KiwiQA?
We have a dedicated team for carrying out extensive security testing. The seasoned QA specialists leverage the most advanced tools, exhaustive test cases and guidelines to carry out thorough security testing for all aspects of the web application or software including digital payments, information collection and information storage.
Early and fast detection of the vulnerabilities for the reduced risk
Centralized tracking and comprehensive reporting for compliance
Testing accentuated on the business priorities
Comprehensive repository for quick fixing of the issues
Automated security testing using open source and commercial tools
Security integration in the development life cycle
With KiwiQA's unsurpassed security testing benefits, get ready to witness excellent reviews for your digital apps and products. Contact Us Today, if you have any query or to inquire more about our Security Testing services.
Interested In Our Case Study?
Testimonials
Thanks for your services for load testing.
Firstly just wanted to say, both Andrew and I are impressed with what you have accomplished in QA, great work.
KiwiQA team are at the top of their game in the Software QA space. They are diligent, thorough, prompt and flexible, exactly the kind of support we have always needed. I would highly recommend KiwiQA to any organisation needing software QA and testing support.
When it comes to outsourced testing, this is the team I will go again and again. Ability to hunt down all the defects, no matter how obscure.Having a thorough defect report significantly increases the resolution speed.
I have used KiwiQA for several projects from enterprise up-to personal, They tested my software with their professional hands which make my software & websites become more pro and excel.
Thank you KiwiQA
Congratulations to everyone in KiwiQA team who has worked hard to bring our "The Legend of Viraz" developed Game product in market with sustainable QA.Everyone in KiwiQA deserves to be very proud of the excellent solution in Game QA and Testing work and the way that the team has pulled together to get game Bug Free. Well Done!!.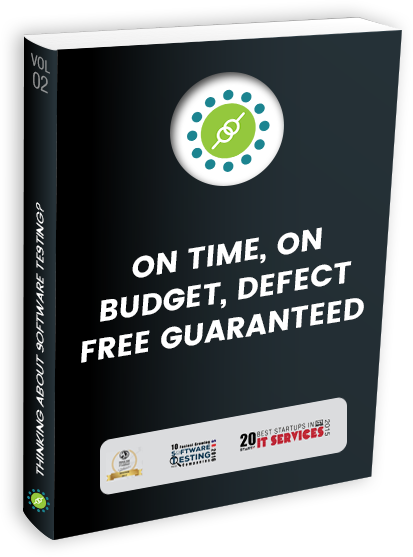 Interested In Our Service? Let's Discuss!
Learn how some of the fastest growing companies gained from outsourcing their Security testing!!