"Privacy Policy"
It's important you can trust us with your personal information.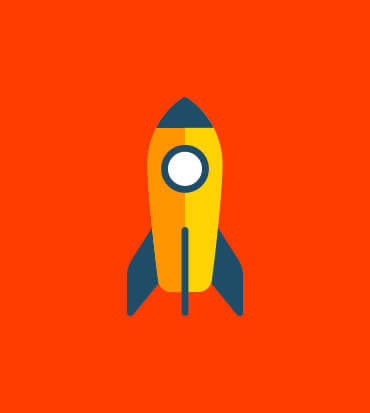 Information Capture
You can anonymously visit our site. We will collect your information only when you sign up with us or provide a survey response or even fill out a form. Such collection of information is with the objective of making our system more intuitive and helping us serve you better. When you decide to order a service or register with us, you might be asked about your name, e-mail address and/or phone number. You would, however, also come across an explicit opt out option during the process of sign up to allow you to retain your anonymity.
Information Utility
The garnered information is used in one or all of the following ways:
To be intuitive and personalize your experience. We can, hence, respond aptly to your needs.
For website improvement. We make efforts to enhance our website continuously and collecting information helps us in that cause.
To augment customer service. With the help of your information, we can respond to your queries and feedback more promptly.
While administering a contest or a promotion, your information will help us in deciding the winner of the same.
To keep you updated. We send newsletters and other pertinent information on a regular basis. This becomes possible by the information that you share.
Information Protection
We have various systems in place which shoulder the responsibility of protecting your personal information. The use of a secure server contributes in the cause. All the supplied information, including your personal details and credit information, are stocked only in the secured server. The data is transmitted via Secure Socket Layer (SSL) technology before being encrypted into our Database. Only those who have special authority to access our system can have an access to the data. Moreover, we do not store other sensitive information as your credit card number, social security number, etc. As soon as the transaction has been consummated, we renounce all rights to their possession. In case of merger, the associating party will have access to the information but will be abiding by the same stringent privacy norms. In case of bankruptcy, the data would not be used for any other purpose.
Use of Cookies
Cookies are used by us; however, their sole objective is to augment the user experience on the website. We do not store any confidential information through these cookies.
Information Disclosure
Your information is never transferred, sold or traded to any outside party. This excludes trusted third parties who are involved in our business in such ways as website maintenance, client servicing, business administration and others. The information might also be released when it is necessary as per law or to enforce our site policies or any other similar situations.
Third Party Products
From time to time, as per our discretion, we might include links to third party websites. These are independent providers and have separate privacy policies. We take no responsibility of the content and activities on those websites. To improve our site usability and customer experience, though, we regularly invite your feedback on these sites and links.
Law Compliance
We comply with the necessary legal policies of the sovereign of India.
Online Information Collection
This particular privacy policy is just related to the information that is collected through our website. The information that is garnered through other offline sources do not fall under the purview of this privacy policy.
Disclaimers
we completely cooperate with the government and other legal agencies of the country. Hence, your information might have to be shared with the government or law enforcement agencies or even to private parties, on our sole discretion, to be able to respond to claims and legal policies. Such information disclosure could be to protect our property, to ensure the safety of the public at large or even prevent any activity which we might be considered as illegal or unethical.
Terms & Conditions
You can visit our terms & conditions section to know more about our legal policy.
Consent
By using our website, you provide consent to this privacy policy. In case of any confusions or complaints, you can send us an email at [email protected]
Changes
In case of any changes to this policy, we might post a notice on this page or change the date of policy modification.
Testimonials
Niranjan and KiwiQA team have been extremely professional and thorough in testing our new platform. I'd have no hesitation to use team KiwiQA again! Couldn't speak more highly!
KiwiQA provide high quality support at a very reasonable price. Their penetration testing on our platform was very thorough and provided us confidence in the cyber security of our system. I would recommend others to use KiwiQA.
It was a very good cooperation. Thanks to KiwiQA Services' excellent reporting and risk assessment, we were able to fix existing vulnerabilities effectively. I'm happy with the quality of their evaluation.
They delivered exactly what was promised, which was a full security report for our system.
We use KiwiQA for our large custom projects. One of our customs sites their normal flow of automation testing was not going to work. They quickly found and implemented a solution. KiwiQA is very detail-oriented and has great communication. They are a pleasure to work with.
We have been working with KiwiQA for several years and really come to rely upon them. They have a terrific team of people, and I rely on them to do a thorough job.
The experience has been very positive and the relationship has grown exponentially. They are willing to put in the time and effort in their communication and quality. This company is highly recommended for developmental purposes.
Thank you for your team's help and support.
Thanks for your services for load testing.
Firstly just wanted to say, both Andrew and I are impressed with what you have accomplished in QA, great work.
KiwiQA team are at the top of their game in the Software QA space. They are diligent, thorough, prompt and flexible, exactly the kind of support we have always needed. I would highly recommend KiwiQA to any organisation needing software QA and testing support.
I have worked with KiwiQA few times for Web and Mobile app performance testing and they have always delivered as per our expectations. I would recommend their services to whoever is looking for right QA partner for their tech projects.
When it comes to outsourced testing, this is the team I will go again and again. Ability to hunt down all the defects, no matter how obscure.Having a thorough defect report significantly increases the resolution speed.
Excellent QA Team – very thorough, and provides great feedback on what is being done. Very willing to work in a way that best suited us. Definitely an expert in JMeter, which was exactly what we needed…
I hired KQSPL team for an initial review of a website across different/browsers and operating systems. Very quick response, and professional outcome. We are considering them our QA partner
KiwiQA has provided us the quality assurance testing that SimpleTix needed. Today we can ensure we are shipping out each release bug free. SimpleTix plans to grow 10X this year and we're glad to have KiwiQA with us.
I appreciate your Good work on NetSafeLite project. All the reports and details were impressive for various mobile device testing. Please continue the same.
Reviewed the load testing results and they look very positive and promising. Thanks for the good work.
I have used KiwiQA for several projects from enterprise up-to personal, They tested my software with their professional hands which make my software & websites become more pro and excel.
Thank you KiwiQA
Congratulations to everyone in KiwiQA team who has worked hard to bring our "The Legend of Viraz" developed Game product in market with sustainable QA.Everyone in KiwiQA deserves to be very proud of the excellent solution in Game QA and Testing work and the way that the team has pulled together to get game Bug Free. Well Done!!.
We are very pleased with our ongoing business relationship with KiwiQA Testing Services Division. KiwiQA has a localization team that has proved invaluable to us.
The performance & recommendation was achieved .Excellent work for Load and Performance testing using JMETER, on time and well delivered.
KiwiQA is professional testing company and always available for testing all aspects of an application with best tools.
KiwiQA did a phenomenal job for us. We used them for manual testing and test automation(selenium). They excelled at both because unlike other shops they just focus on QA – that's their core ! They are fun to work with and are comfortable working across timezones. I would recommend KiwiQA for big and small orginzations alike.