"Achieve Operational Efficacy with Salesforce CRM Testing Services"
And Make Your Salesforce Systems Immaculate And Error Free With Our World-Class Testing Services.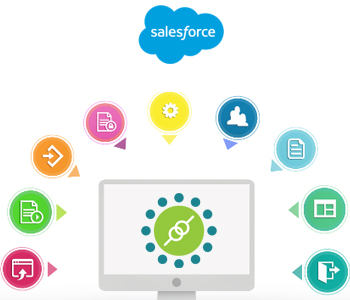 Reduce Your Salesforce Testing Time and Augment Testing Accuracy With Our Testing & QA Services.
Salesforce is one of the leading CRM (Customer Relationship Management) software that allows the companies to better manage their relationship with their customers, effectively maintain customer accounts, derive resourceful insights and deliver better customer service with personalized offerings. But, if there are any flaws in your Salesforce CRM system, you won't be able to garner the optimum benefits of this CRM system, and might lose some of your customers  as well. That's why testing the Salesforce CRM systems for flawlessness is vital.
We, at KiwiQA offer unmatched Salesforce CRM testing services to our clients and help them gain the best possible benefits from their customer relationship management system.
The Need For Salesforce Testing Services
Salesforce is one of the widely used Customer Relationship Management systems being used by a large number of enterprises across the globe. With the cardinal aim of improving the relationship of an enterprise with its customers, the CRM facilitates collection, organization and management of the customer information.
Today, the competition between the brands has become very stiff and thus, every company seeks ways to gain an edge over its competitors. It can easily be done by delivering an outstanding service to the customers, because the happier your customers are, the better your ROI would be. CRM helps a company in multiple ways to deliver best-in-class customer service to its existing and potential customers. But, in any module of the CRM is not working properly or having some performance issue, it would directly affect your relationship with the customers. That's why, top-notch Salesforce manual and automated testing services are required to ensure that your Salesforce implementation is faultless and delivering the optimum performance.
Our Salesforce Testing and Quality Assurance Services
Our Salesforce testing services enable the enterprises validate the customized functionalities of their Salesforce implementation, and thus, we offer a broad range of testing services in this domain, which include:
Salesforce manual and automated testing
Salesforce functional testing comprising of unit and process testing
Salesforce security testing
Tool evaluation and cloud-readiness testing before the Salesforce implementation
Role based testing for ensuring compatibility with the organizational profile policies
Regulatory compliance validation
Cross browser compatibility testing
Identification of potential bottlenecks and roadblocks while ensuring consistency of data
API testing for integrated 3rd party applications
Why Choose KiwiQA?
At KiwiQA, we have a seasoned and expertise oriented team comprised of qualified professionals specializing in Salesforce testing. All our experts are well-versed with diverse testing techniques, and have strong technical, domain and functional knowledge.
With outstanding proficiency to cover all facets of the Salesforce testing and delivering quality assurance services, we deliver the best-in-class services. Our team has developed a comprehensive repository of automated and manual test cases along with a robust test automation framework to ensure that we deliver the best services characterized by unmatched quality and faster turnaround time. Our clients are our top-notch priority and thus, we ensure that we deliver services which not just satisfy our clients but, also exceed their expectations.
With KiwiQA's unsurpassed Salesforce CRM testing benefits, get ready to witness millions of app downloads, huge acceptance of your software and excellent reviews. Contact Us Today, if you have any query or want to inquire more about our Salesforce Testing services.
Interested In Our Case Study?
Testimonials
Excellent QA Team – very thorough, and provides great feedback on what is being done. Very willing to work in a way that best suited us. Definitely an expert in JMeter, which was exactly what we needed…
The performance & recommendation was achieved .Excellent work for Load and Performance testing using JMETER, on time and well delivered.
KiwiQA is professional testing company and always available for testing all aspects of an application with best tools.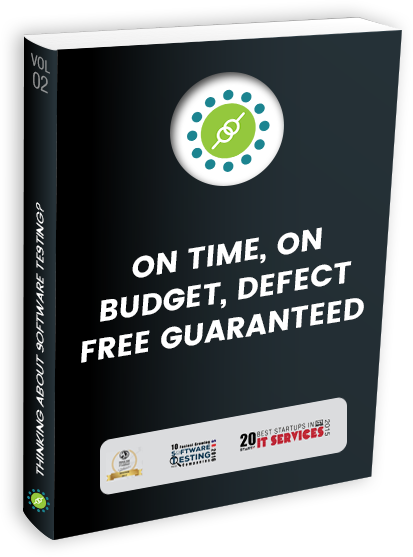 Interested In Our Service? Let's Discuss!
Delivered a 300% improvement in application throughput by early intervention in the development lifecycle.