"Enabling Flawlessness In Your E-commerce Systems"
To Help You Deliver A Seamless Shopping
Experience To Your Customers.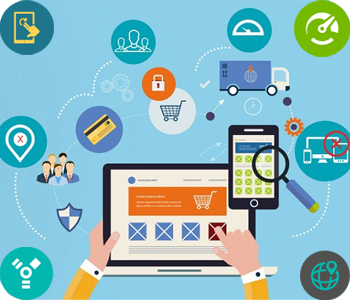 We Leverage Comprehensive Testing Frameworks And Advanced Technologies To Deliver Unparalleled E-commerce Testing Services.
Today, as a majority of retailers are trying to implement the customized E-commerce solutions, quality assurance and validation of E-commerce components and integrated solutions has become a business imperative. We, at KiwiQA offer the best E-commerce application testing services and enable our clients to manage the growing volume of the E-commerce business with higher scalability while enhancing the online shopping experience for customers.
E-commerce has become an integral part of our lives, and these days, numerous people prefer to shop from the E-commerce stores applications. Owing to the great popularity and huge acceptance of E-commerce shopping platforms, every brand wants to sell online and capture the attention of the customers.
The Need For E-commerce Testing
As per Gartner, the digital retail platforms market is expected to grow at an annual growth rate of over 15% from 2015 to 2020. Also, the proliferation of the smart phones and tablets has made it easier for people to use the E-commerce stores and purchase products from anywhere at any time.
As people have started ditching the conventional brick and mortar stores, it has become important for retailers to have an online store in order to sustain viably. But, an online store cannot deliver optimum performance if it has not been tested thoroughly on various aspects, of which usability testing, UX testing, load and performance testing are the most prominent ones.
The E-commerce testing services ensure that the E-commerce application, website or mobile website are performing optimally and as required. The testing plays a significant role in validating that the customers will get a seamless experience while shopping products on the website and will not face any hassles due to any performance glitches.
What We Offer?
We, at KiwiQA offer a wide range of E-commerce testing services, all of which are aimed at establishing that the E-commerce website is ideal for use by customers and does not have any faulty components which can impact the user experience. Our testing services include:
Load and performance testing
Code verification
System automation testing
User experience testing
Sanity Check for E-commerce applications and website
Payment gateway and credit card testing
Surveillance testing
AB testing
Regression testing and addressing defect testing
Security testing
Functional testing
End-to-End E-commerce functionality testing
Multi-device and browser compatibility testing
Analytics, data and backend testing
Order management based testing
Why Choose KiwiQA
Unlike many of our counterparts, we offer domain specific customized testing services and QA solutions based on our testing expertise in E-commerce sector. We facilitate the cost-effective implementations, which speed up our testing and validation cycle, and enable us to serve our clients with faster time to market.
We have a team of seasoned E-commerce testing professionals who possess significant experience in the areas of test optimization including development of comprehensive test frameworks, test automation and the vital non-functional requirements validation which are critical for high quality E-commerce deployments. We also leverage an array of test accelerators which help in reducing the test life cycle whilst enabling us to facilitate faster completion of the test.
We also accentuate on implementing robust security mechanisms to prevent the  security lapses in solutions like the identity theft while ensuring efficient load handling to ensure a seamless shopping experience for customers.
With KiwiQA's unsurpassed E-commerce application testing benefits, get ready to witness millions of app downloads, huge acceptance of your software and excellent reviews. Contact Us Today, if you have any query or want to inquire more about our E-commerce testing services.
Interested In Our Case Study?
Testimonials
Excellent QA Team – very thorough, and provides great feedback on what is being done. Very willing to work in a way that best suited us. Definitely an expert in JMeter, which was exactly what we needed…
The performance & recommendation was achieved .Excellent work for Load and Performance testing using JMETER, on time and well delivered.
KiwiQA is professional testing company and always available for testing all aspects of an application with best tools.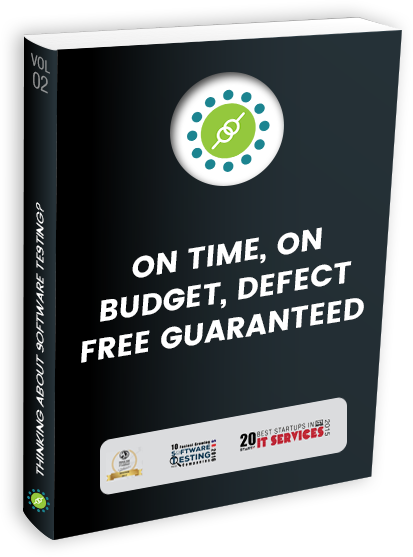 Interested In Our Service? Let's Discuss!
Are You Ready for Outsourcing your Software Testing requirements?