"End to End Mobile Application Testing Services"
To Ensure Desired User Experience and Required Business Value.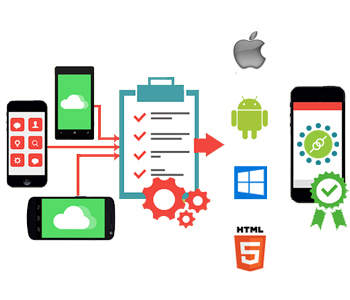 Combining Technical Expertise With Advanced Technologies To Ensure Best and Error Free Mobile Application.
The mobile applications are among the top-notch tools being used by businesses today and lie at the core of the digital transformation which many industries are undergoing currently. Owing to the proliferated use of mobile apps and availability of alternates for every app, customers have become increasingly intolerant about any functional issues, UX problems, poor experience and average performance of the apps.
They don't mind effortlessly switching to another app without giving any time to the app manufacturer to present them with a better functioning or upgraded app. This is why, not just faster time to market is important but high quality mobile application testing services have also become critical to ensure the success of a mobile application.
Need For High Quality Mobile App Testing Services
The complexity and scope in testing the newly developed mobile apps for multiple devices, mobile platforms and services is augmenting every single day. Owing to the increasing significance of mobile testing services, there has been a complete shift in the approach to testing as well. The traditional mobile app testing methodologies have been replaced by performance testing, followed by security testing, functional testing and compatibility testing. Even the most advanced mobile development organizations struggle with the challenges posed by the advanced mobility testing services requisites.
Some of the biggest challenges faced by the mobile app development firms in testing their mobile apps include:
Performing testing for a wide array of mobile platforms, operating systems and device fragmentation
Ensuring optimum user experience
Ensuring that the app is well suited for mobile device's physical features
Delivering optimum performance and security in the app
System integration
Challenges related to managing the app distribution
What We Offer?
KiwiQA is one of the widely renowned software testing and QA services provider that offers world-class mobile application testing services. Being one of the pioneering QA firms, we have built a distinct niche for ourselves in the mobile testing domain. Our "Mobile Centre of Excellence" is comprised of seasoned test architects and engineers, who are highly qualified and certified for carrying out the mobile testing services.
KiwiQA's mobile app testing services provide access to a broad spectrum of testing tools, services and facilities while ensuring that our clients get all the mobile testing related assistance without any hassles.
Our Mobile Application Testing Services include:
Mobile App Performance Testing
Mobile App Security Testing
Mobile App Functional Testing
Mobile App User Experience Testing
Mobile Test Automation
Mobile Localization Testing
Mobile W3C/ HIG Compliance Testing
Mobile App Compatibility Testing
Why Choose KiwiQA?
With our excellent mobile app testing solutions, we make a highly productive combination of our industry dominating expertise and impressive track record for helping out our clients in the identification of the potential threats present within the mobile applications as well as effective correction for delivering a better user-experience through these apps. Our mobile application testing services offer our clients reliable assistance in delivering top class mobile apps with reduced overall cost and time-to-market.
The factors make our services stand out from our competitors include:
On-time delivery
Seasoned QAs and testers to deliver unmatched services
App specific test environment
Advanced testing tools and methodologies
Competitive pricing
Test automation for faster delivery
Advanced and well-equipped mobile app testing labs
With KiwiQA's unsurpassed mobile app testing benefits, get ready to witness millions of app downloads and excellent reviews for your mobile apps. Contact Us Today, if you have any query or to enquire more about our Mobile App Testing services.
Interested In Our Case Study?
Testimonials
Thanks for your services for load testing.
Firstly just wanted to say, both Andrew and I are impressed with what you have accomplished in QA, great work.
KiwiQA team are at the top of their game in the Software QA space. They are diligent, thorough, prompt and flexible, exactly the kind of support we have always needed. I would highly recommend KiwiQA to any organisation needing software QA and testing support.
I have worked with KiwiQA few times for Web and Mobile app performance testing and they have always delivered as per our expectations. I would recommend their services to whoever is looking for right QA partner for their tech projects.
When it comes to outsourced testing, this is the team I will go again and again. Ability to hunt down all the defects, no matter how obscure.Having a thorough defect report significantly increases the resolution speed.
I appreciate your Good work on NetSafeLite project. All the reports and details were impressive for various mobile device testing. Please continue the same.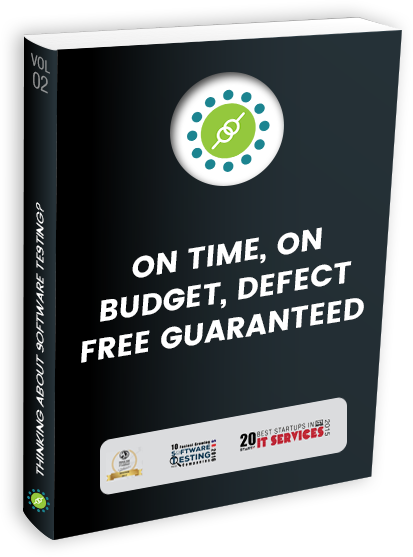 Interested In Our Service? Let's Discuss!
Can your app run across a wide variety of devices and OS versions?
Keep your app store ratings up.