"Delivering Unmatched Software Testing Consulting Services"
With Resourceful Insights To Improve Your Testing Competence.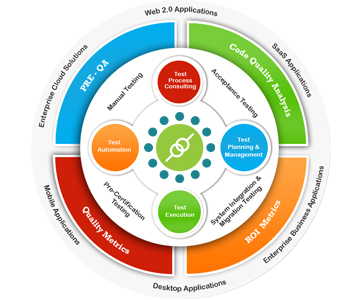 Our IT Strategy Experts Facilitate Unsurpassed Software Testing and Consulting Services.
The end user expectations of software, apps and website development companies are continually on the rise, and to make the situation even more challenging, the regulatory bodies are constantly making frequent changes in the regulations for safeguarding the interest of the stakeholders. Thus, in order to deliver satisfactory services to customers, the companies are required to remodel their IT landscape continuously so that they can improve their capabilities as well as product offerings.
We, at KiwiQA offer best-in-class software testing consulting services and aid our clients with valuable industry insights and methodologies to improve their testing competence. Our test center consulting services are aimed at helping our clients  define and establish a TCoE (Test Center of Excellence).
Why Do You Need Software Testing Consulting Services?
Being a leading testing consulting company, KiwiQA aims at helping the organizations improve their software testing and QA processes, while designing outstanding testing strategies to ensure flawlessness in their development process.
Thorough and stringent software testing to ensure the quality of the software has become an utmost requirement of the companies who are engaged in developing software, mobile apps or web apps. Today, the competition has become cutting-edge and no company can afford a higher time to market. The best way to reduce the time-to-market for any software or app is by ensuring that it performs flawlessly and there are no bugs/issues that will affect its performance or features.
While software testing can be conducted after the development of the product, but, it only increases the time to market as its conducted after the development and for any bug fixes, the products are required to send back to the development team. On the flip side, if the testing is done alongside the development, a lot of issues can be minimized or corrected during the development only. This helps in making the products reach market faster and increase the ROI. This is why, every company needs the software testing consulting services.
What We Offer?
At KiwiQA, we offer the best test center consultancy services, and enable our clients to optimally leverage the skills and experience of our testing professionals to improve their capabilities.
We offer a broad array of consulting services, including:
Comprehensive health check ups for the organization's existing QA functions
Detailed analysis of how your software test process stacks up against the industry best practices
Introduce you to the mandatory industry standards
Help you understand that how your competitors function
Provide resourceful recommendations for enhancing your software testing capabilities
Support for setting up an advanced software testing lab
Why Choose Us?
KiwiQA is a leading software testing company, and we offer quality-focused testing services to our clients. Apart from the strategic testing assignment, we also aid our clients with testing consultancy and aid them with the specific projects.
Our testing excellence can help you embark on the NextGen QA and software testing journey by facilitating the advanced testing strategy formulation tactics, end-to-end governance, process solutions and recommendations for improving your existing testing framework.
The factors which differentiate us from our counterparts include:
We help our clients define the target operating model blueprint along with the implementation roadmap
We aid you to define the improvement objectives and the organizational change management
We enable our clients to design an efficacious test service management function equipped with a monitoring and control framework
With KiwiQA's unsurpassed test consulting benefits, get ready to witness excellent reviews for your digital apps and products. Contact Us Today, if you have any query or to inquire more about test center consulting services.
Interested In Our Case Study?
Testimonials
Excellent QA Team – very thorough, and provides great feedback on what is being done. Very willing to work in a way that best suited us. Definitely an expert in JMeter, which was exactly what we needed…
The performance & recommendation was achieved .Excellent work for Load and Performance testing using JMETER, on time and well delivered.
KiwiQA is professional testing company and always available for testing all aspects of an application with best tools.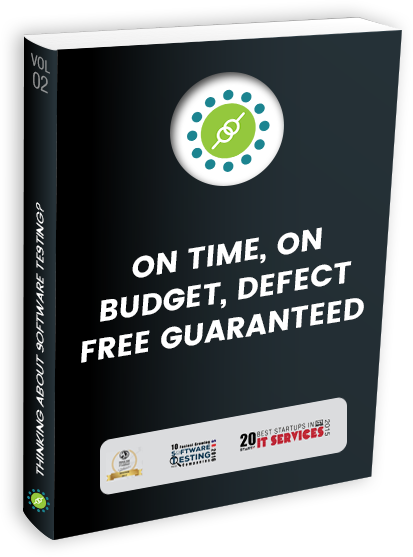 Interested In Our Service? Let's Discuss!
Warning: Are you losing millions $$ in not being able to hit the market earlier due to lack of crucial software testing?
Talk to us.