"World-Class Manual Testing Services"
To Ensure Flawlessness In The Developed Apps and Software.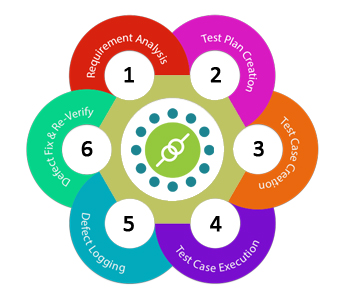 Enabling Businesses To Achieve Competitive Edge In The Market With High Performance And Immaculate Software.
Even in the era of automation, the manual software testing services play a crucial role in  ensuring flawlessness of the developed software. At KiwiQA, we provide quality focused manual testing services to ensure that the software being tested is ideal for usage and there aren't any performance issues which can affect the usability or effectiveness of the software.
KiwiQA is a leading manual testing company,which possesses a team of veteran testing experts who excel at carrying out comprehensive manual testing services. We provide high-quality and reliable manual testing services to our clients at competitive prices.
Why Manual Testing Is Important?
Today's software development environment and market scenario is characterized by the frequent releases and rapid delivery. Consequently, automation in every aspect of development has become necessary, including software testing. While automation adds value to the overall testing with its time-effectiveness, precision, reusability and repeatability, but, there are certain areas where manual testing is inevitable in the functional testing process.
Manual testing is one of the most successful testing approaches for finding the critical defects. It leverages techniques like logical reasoning and inferences to find out some of the bugs or issues which sometimes get ignored by the automation testing. The manual testing is carried from the perspective of the end user, and thus, it significantly helps in improving the products' user experience and usability.
What We Offer?
KiwiQA is one of the widely renowned software testing and QA services provider that offers world-class manual testing services. Being one of the pioneering QA firms, we have built a distinct niche for ourselves in the manual testing domain. Our "Manual Testing of Excellence" is comprised of seasoned test architects and engineers, who are highly qualified and certified for carrying out the Manual testing services.
We, at KiwiQA, are here to check the quality of the software primarily and then check the conditions and features of the made software manually. Hence, Manual Software Testing process signifies a complete and 100% surety of you having the best-tested software in your hand.
Our manual testing services include:
Compatibility Testing
Testcase Creation Activity
Cross-browser Testing
Multiplatform Testing
Software Product Testing
W3C/ HIG Compliance Testing
Interested In Our Case Study?
Testimonials
Thanks for your services for load testing.
Firstly just wanted to say, both Andrew and I are impressed with what you have accomplished in QA, great work.
KiwiQA team are at the top of their game in the Software QA space. They are diligent, thorough, prompt and flexible, exactly the kind of support we have always needed. I would highly recommend KiwiQA to any organisation needing software QA and testing support.
I have worked with KiwiQA few times for Web and Mobile app performance testing and they have always delivered as per our expectations. I would recommend their services to whoever is looking for right QA partner for their tech projects.
When it comes to outsourced testing, this is the team I will go again and again. Ability to hunt down all the defects, no matter how obscure.Having a thorough defect report significantly increases the resolution speed.
Excellent QA Team – very thorough, and provides great feedback on what is being done. Very willing to work in a way that best suited us. Definitely an expert in JMeter, which was exactly what we needed…
I hired KQSPL team for an initial review of a website across different/browsers and operating systems. Very quick response, and professional outcome. We are considering them our QA partner
KiwiQA has provided us the quality assurance testing that SimpleTix needed. Today we can ensure we are shipping out each release bug free. SimpleTix plans to grow 10X this year and we're glad to have KiwiQA with us.
I appreciate your Good work on NetSafeLite project. All the reports and details were impressive for various mobile device testing. Please continue the same.
Reviewed the load testing results and they look very positive and promising. Thanks for the good work.
I have used KiwiQA for several projects from enterprise up-to personal, They tested my software with their professional hands which make my software & websites become more pro and excel.
Thank you KiwiQA
Congratulations to everyone in KiwiQA team who has worked hard to bring our "The Legend of Viraz" developed Game product in market with sustainable QA.Everyone in KiwiQA deserves to be very proud of the excellent solution in Game QA and Testing work and the way that the team has pulled together to get game Bug Free. Well Done!!.
We are very pleased with our ongoing business relationship with KiwiQA Testing Services Division. KiwiQA has a localization team that has proved invaluable to us.
The performance & recommendation was achieved .Excellent work for Load and Performance testing using JMETER, on time and well delivered.
KiwiQA is professional testing company and always available for testing all aspects of an application with best tools.
KiwiQA did a phenomenal job for us. We used them for manual testing and test automation(selenium). They excelled at both because unlike other shops they just focus on QA – that's their core ! They are fun to work with and are comfortable working across timezones. I would recommend KiwiQA for big and small orginzations alike.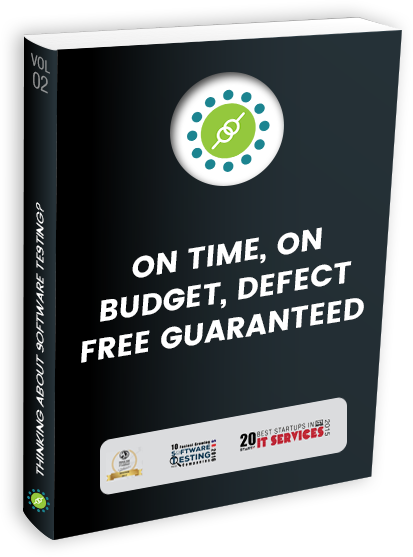 Interested In Our Service? Let's Discuss!
Increased the revenue of an e-commerce platform by 90% by removing several critical bottlenecks.
Results we've Delivered to our Clients.