"Outstanding Big Data Testing Methodologies"
Complying With International Big Data Benchmarks And
International Quality Standards.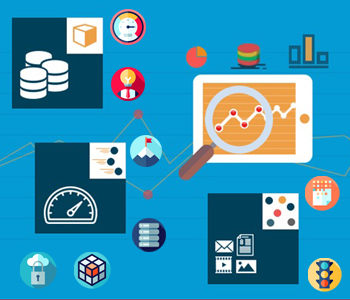 Delivering Outstanding Big Data Testing Services To Help Our Clients Gain An Edge Over Their Competitors.
Owing to the increased significance of analytics of data in order to better serve the customers, most of the enterprises these days are investing in Big Data. Big Data is nothing, but a collection of colossal data collected in structured and unstructured manner from an array of sources.
In order to leverage the Big Data for the benefit of the organization, it's important to use it in a right manner and ensure that it possesses the right information. We, at KiwiQA offer best-in-class big data and analytics testing services which help in validating the collected data and deliver comprehensive data quality analysis.
The Need For Big Data Testing
Today, the competition between the different brands has become so stiff that every brand or enterprise is trying its best to acquire a bigger share of customers. As a result, both conventional and digital marketing tools are not enough to gain an edge over the competitors, and that's why, it has become critical for businesses to deliver personalized services to its customers for retaining them.
The Big Data helps in analyzing the customer behavior and also enables the businesses to understand the market trends so that they can modify their products and offerings to match up the customers' expectations. This is why, Big Data is so important for businesses. But, in order to deliver the right insights, it's vital to ensure that the big data an enterprise is using is flawless, correct and free of any issues. That's how the big data analytics testing comes into play.
The Big Data testing services validate the quality of big data and help in finding out that the data is flawless to ensure that it delivers the right insights.
What We Offer?
We offer our clients a broad spectrum of big data analytics testing services, including:
Big Data Sources Extraction Testing
Data Migration Testing
Big Data Ecosystem Testing
Data Analytics And Visualization Testing
Big Data Integration And Repository Testing
Analytic Layer Testing
Why Choose KiwiQA?
We, at KiwiQA offer the best solutions for all the potential problems which a new age big data application or a big data solution can encounter before being validated at QA levels. Our big data testing methodology complies with the international quality standards and the big data benchmarks to ensure the best results. We have built exhaustive big data test cases for faster completion of the testing cycle and our accurate data quality analysis ensures the required data quality for the business users to make the right decisions.
To provide reduced time to market, we use accuracy oriented automated test cases. Also, our big data and analytics testing focus on ensuring the big data being tested does not have any loopholes or security issues which may impact its usage for deriving insights and supporting business decisions. Our team of qualified testers works with superior steadfastness to deliver the best results in the shortest time frame.
With KiwiQA's unsurpassed big data and analytics testing benefits, get ready to witness millions of app downloads, huge acceptance of your software and excellent reviews. Contact Us Today, if you have any query or want to inquire more about our Big Data Testing services.
Interested In Our Case Study?
Testimonials
Thanks for your services for load testing.
Firstly just wanted to say, both Andrew and I are impressed with what you have accomplished in QA, great work.
KiwiQA team are at the top of their game in the Software QA space. They are diligent, thorough, prompt and flexible, exactly the kind of support we have always needed. I would highly recommend KiwiQA to any organisation needing software QA and testing support.
I have worked with KiwiQA few times for Web and Mobile app performance testing and they have always delivered as per our expectations. I would recommend their services to whoever is looking for right QA partner for their tech projects.
When it comes to outsourced testing, this is the team I will go again and again. Ability to hunt down all the defects, no matter how obscure.Having a thorough defect report significantly increases the resolution speed.
Excellent QA Team – very thorough, and provides great feedback on what is being done. Very willing to work in a way that best suited us. Definitely an expert in JMeter, which was exactly what we needed…
I hired KQSPL team for an initial review of a website across different/browsers and operating systems. Very quick response, and professional outcome. We are considering them our QA partner
KiwiQA has provided us the quality assurance testing that SimpleTix needed. Today we can ensure we are shipping out each release bug free. SimpleTix plans to grow 10X this year and we're glad to have KiwiQA with us.
I appreciate your Good work on NetSafeLite project. All the reports and details were impressive for various mobile device testing. Please continue the same.
Reviewed the load testing results and they look very positive and promising. Thanks for the good work.
I have used KiwiQA for several projects from enterprise up-to personal, They tested my software with their professional hands which make my software & websites become more pro and excel.
Thank you KiwiQA
Congratulations to everyone in KiwiQA team who has worked hard to bring our "The Legend of Viraz" developed Game product in market with sustainable QA.Everyone in KiwiQA deserves to be very proud of the excellent solution in Game QA and Testing work and the way that the team has pulled together to get game Bug Free. Well Done!!.
We are very pleased with our ongoing business relationship with KiwiQA Testing Services Division. KiwiQA has a localization team that has proved invaluable to us.
The performance & recommendation was achieved .Excellent work for Load and Performance testing using JMETER, on time and well delivered.
KiwiQA is professional testing company and always available for testing all aspects of an application with best tools.
KiwiQA did a phenomenal job for us. We used them for manual testing and test automation(selenium). They excelled at both because unlike other shops they just focus on QA – that's their core ! They are fun to work with and are comfortable working across timezones. I would recommend KiwiQA for big and small orginzations alike.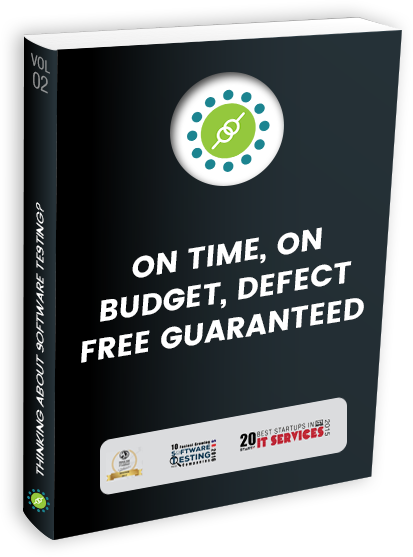 Interested In Our Service? Let's Discuss!
How to Permanently Stop delays in bringing your products to the market, even if You've Tried Everything!