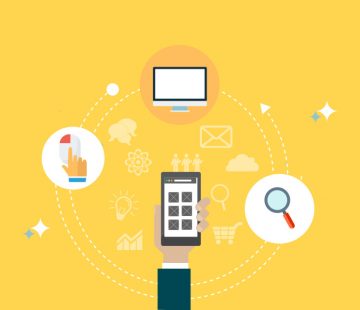 Delivering Unmatched Testing Centre and Consulting Services To Improve Your Testing Competence.
Contact
Tell us about how you operate and allow us to understand your testing need.
Review Employees
Our experienced QA manager will select the right candidate(s) from our employee database and delegate them to you within 24 hours.
Contract
One you select the candidate(s), we will send you a standard SOW(statement of work) to sign.
Staff Assignment
Upon your final signed SOW, candidate(s) will start working on your project.
Happy Client Says
Niranjan & the Kiwi QA team have been excellent. They have a high quality team who has demonstrated great ownership, hustle and have maintained a high quality bar that's akin to the top tech cos. such as Flipkart etc. Would highly recommend KiwiQA.
Nikhil Goenka
Cofounder @ Superfone - India's 1st Business phone number
KiwiQA is a premium provider in this QA space and I highly recommend their services.
Amanda Rodgers
Founder, Board Director, Entrepreneur
Niranjan and KiwiQA team have been extremely professional and thorough in testing our new platform. I'd have no hesitation to use team KiwiQA again! Couldn't speak more highly!
Heath Fraser
Founder at AirSmile. Owner at Avenue Dental Kawana
KiwiQA provide high quality support at a very reasonable price. Their penetration testing on our platform was very thorough and provided us confidence in the cyber security of our system. I would recommend others to use KiwiQA.
Tim Walmsley
Co-Founder and CEO at BenchOn
It was a very good cooperation. Thanks to KiwiQA Services' excellent reporting and risk assessment, we were able to fix existing vulnerabilities effectively. I'm happy with the quality of their evaluation.
Enrico Mareth
QA Lead at GameForge
They delivered exactly what was promised, which was a full security report for our system.
Malcolm
CEO at allintheloop
We use KiwiQA for our large custom projects. One of our customs sites their normal flow of automation testing was not going to work. They quickly found and implemented a solution. KiwiQA is very detail-oriented and has great communication. They are a pleasure to work with.
Scott Hunley
Devops Manager at CodeClouds
We have been working with KiwiQA for several years and really come to rely upon them. They have a terrific team of people, and I rely on them to do a thorough job.
Ken Murai
CEO at Facilgo
The experience has been very positive and the relationship has grown exponentially. They are willing to put in the time and effort in their communication and quality. This company is highly recommended for developmental purposes.
chris cdamico
Owner at farmd
Thank you for your team's help and support.
Nikunj Mehta
Founder & CEO at Falkorny
Thanks for your services for load testing.
Mark Jagger
Digital Marketing & Ecommerce at Macpac Ltd
Firstly just wanted to say, both Andrew and I are impressed with what you have accomplished in QA, great work.
Peter Leslie
CTO at Nuvola Group,Melbourne
KiwiQA team are at the top of their game in the Software QA space. They are diligent, thorough, prompt and flexible, exactly the kind of support we have always needed. I would highly recommend KiwiQA to any organisation needing software QA and testing support.
Amanda Rodgers
Founder,Board Director at WK Digital,Brisbane
I have worked with KiwiQA few times for Web and Mobile app performance testing and they have always delivered as per our expectations. I would recommend their services to whoever is looking for right QA partner for their tech projects.
Kartik Donga
Director-Business & Technologies at Communication Crafts, India
When it comes to outsourced testing, this is the team I will go again and again. Ability to hunt down all the defects, no matter how obscure.Having a thorough defect report significantly increases the resolution speed.
Natalie Haigh
Director & Digital Delivery Manager at Mercury 1,UK
Excellent QA Team – very thorough, and provides great feedback on what is being done. Very willing to work in a way that best suited us. Definitely an expert in JMeter, which was exactly what we needed…
Julian Cole
Owner at Dipolar Pty Limited, Australia
I hired KQSPL team for an initial review of a website across different/browsers and operating systems. Very quick response, and professional outcome. We are considering them our QA partner
Simon Doukas
CEO-Founder at Lodie,Australia
KiwiQA has provided us the quality assurance testing that SimpleTix needed. Today we can ensure we are shipping out each release bug free. SimpleTix plans to grow 10X this year and we're glad to have KiwiQA with us.
Aron Kansal
CEO at Simpletix,USA
I appreciate your Good work on NetSafeLite project. All the reports and details were impressive for various mobile device testing. Please continue the same.
Deepali Upadhye
QA Lead at Enstage,India
Reviewed the load testing results and they look very positive and promising. Thanks for the good work.
Costas
IT Operations Manager at Bernhard Schulte Shipmanagement,Cyprus
I have used KiwiQA for several projects from enterprise up-to personal, They tested my software with their professional hands which make my software & websites become more pro and excel.
Thank you KiwiQA
Yacobus Reinhart
Engineering Technologist at ZipGo,Indonesia
Congratulations to everyone in KiwiQA team who has worked hard to bring our "The Legend of Viraz" developed Game product in market with sustainable QA.Everyone in KiwiQA deserves to be very proud of the excellent solution in Game QA and Testing work and the way that the team has pulled together to get game Bug Free. Well Done!!.
Abhinav Chokhavatia
Director at Zatun Pvt Ltd, India
We are very pleased with our ongoing business relationship with KiwiQA Testing Services Division. KiwiQA has a localization team that has proved invaluable to us.
Ankur Patel
Director at Orange Web Technology, India
The performance & recommendation was achieved. Excellent work for Load and Performance testing using JMETER, on time and well delivered.
Jelwi
CEO at 10Soft, Riyadh
KiwiQA is professional testing company and always available for testing all aspects of an application with best tools.
Thomas Krotkine
CEO at Inspheris, Paris
KiwiQA did a phenomenal job for us. We used them for manual testing and test automation(selenium). They excelled at both because unlike other shops they just focus on QA – that's their core ! They are fun to work with and are comfortable working across timezones. I would recommend KiwiQA for big and small orginzations alike.
Tabrez Shaikh
CTO at ReelGenie, USA
How to accelerate your product hits the market early and on time by outsourcing software testing?